Expanded TCAT Access for Faculty and Staff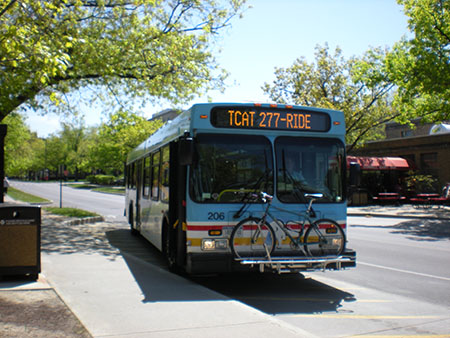 Cornell University recently expanded the faculty and staff CU ID card transit benefit to provide any time, unlimited access to all TCAT buses in Tompkins County (normally $1.50 a ride).
University employees (including affiliates, retirees, and temporary employees with a CU ID card) can board TCAT buses anywhere in Tompkins County, seven days a week, with their CU ID card. This privilege allow employees more flexibility in planning their commute, and can help reduce the number of vehicles on campus.
Employees who participate in the OmniRide commuter program will continue to receive support services in addition to unlimited TCAT access as long as they adhere to program rules. Complete information about transit access and commuter program participation privileges can be found at Getting Around.