Cornell honored with 2018 EPA Leadership in Green Power Education award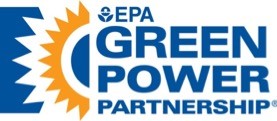 Cornell has been recognized by the U.S. Environmental Protection Agency and Center for Resource Solutions for its efforts to advance access, education, and public interest and engagement in renewable energy resources, especially in low-income communities.
The award recognized the more than 30 Cornell Cooperative Extension of Tompkins County (CCETC) educational programs advancing statewide renewable energy adoption. These programs help residents transition from fossil fuels to renewable energy and reduce overall energy use through outreach and education about solar, wood heating, energy efficiency upgrades, heat pumps and behavior change.
Highlights include:
Community engagement support for SolarTompkins and HeartSmartTompkins to engage residents in all 10 major municipalities in the county with solar and heat-pump campaigns;
Support for 25 municipal partners through NYSERDA's Clean Energy Communities Program, ensuring facilities were made eligible for state/federal green energy funding;
Opening five university solar farms to K-12 tours emphasizing STEM and green energy careers; and
Producing and disseminating a financial and land-use guidebook, "Accelerating Large-Scale Wind and Solar Energy in New York: Principles and Recommendations," to rural farmers in every New York county through the Cornell Community and Regional Development Institute.
Robert Bland, associate vice president for energy and sustainability in Facilities and Campus Services, accepted the Leadership in Green Power Education Award Oct. 10 at the 2018 Renewable Energy Markets Conference in Houston, TX.
Read full story: Cornell Chronicle, October 11th 2018