Parking Regulations Relaxed March 17 - August 15, 2020 (Extended)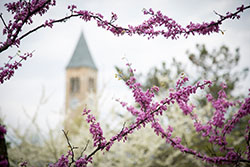 In order to relieve some of the burden and stress on Cornell community members who must be on campus during this public health emergency, Cornell Transportation will not enforce regular parking permit restrictions, with the exception of a few areas, March 17 through Saturday, August 15, 2020. However, please note that campus access is limited to only faculty, staff and students who have received the required approvals under the university's reactivation plans.
People may park in most permit-restricted or Parkmobile spaces during this period, with no permit or payment required. Cornell Transportation will continue to enforce fire lanes, loading zones, no parking areas, accessible, MT, and reserved spaces, including the client spaces at the Veterinary College.
Please visit parking.cornell.edu for updates and announcements related to permit sales and parking options for the new academic year. If you have any questions about access to campus, visit the University's Coronavirus FAQ page.