News as of 4/12/2019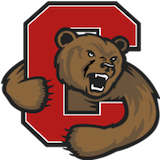 Known Issues
Performance issues between 2pm and 3pm are being investigated.
Maximo Changes
The dialog box that is displayed during workflow has been modified to show "FCS" instead of "IPP".
The query that sets the Owner Group to Geneva upon acknowledgement of service requests for Geneva facilties has been modified.
Upcoming Trainings
Maximo UFR Training: April 23 from 1:00-2:30, Humphreys 101 Conference Room. Contact Erin Sill (emw46) to sign up.