News as of 9/11/2019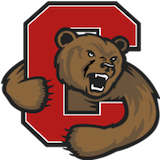 7.6.0.10 Update
The 7.6.0.10 update was applied on Sunday, September 1. Maximo is being monitored regularly to see if the update has improved performance. Start Center queries may appear to be a different width than before the update, and is being looked into.
Known Issues
There have been system performance issues between 2pm and 3pm. We apologize for any frustration this is causing, and appreciate your patience while a fix is being worked on. IBM has been contacted, and they are revewing information we have provided them. In addition, CIT is writing a program that may help improve performance temporarily until IBM provides a permanent fix.
Recent Changes
The calculation that totals Work Order actuals (transactions) and displayed on the right of each Work Order (WO) line on the Service Request (SR) related records tab has been corrected.
New Maximo OBIEE reporting
A new Maximo OBIEE Financial Analysis model and dashboards will be deployed on September 20. This model combines data from Maximo and the billing system, and will replace the current model, "Facilities Maximo Financial Analysis". A few months after the new model is deployed, the current model will no longer be maintained and will be retired. It is important that once the new model is deployed, users re-create queries they have saved in the current model in the new model.
Upcoming Trainings
Maximo reporting: October 17 at the Building Coordinator/EHS Round Table conference
Unit Facility Representative (UFR) Training: October 23 at 10:00 in Humphreys 102C. Please contact Erin Sill (emw46) to sign up.
FM Work Management: Fall 2019