News as of 6/26/2019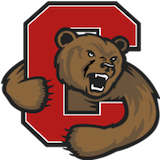 7.6.0.10 Update
The 7.6.0.10 update (patch) has been deployed in test, and Maximo and its interfaces are currently being tested. We are hopeful that this update may improve system performance. This patch is scheduled to be deployed to production in late July.
Known Issues
There have been system performance issues between 2pm and 3pm. We apologize for any frustration this is causing, and appreciate your patience while a fix is being worked on. IBM believes the 7.6.0.10 patch will address the performance issues experienced during heavy load in the afternoon. While this patch is being tested, CIT has been monitoring the issue and using workarounds available to address the issues. If the patch does not fully address the performance issues, IBM will be engaged again to determine what is causing any additional performance issues.
Recent Maximo Changes
Warning messages were created and will be displayed when a user attempts to approve a Maximo Purchase Order (PO) or receive on a PO that has lines with a $0.00 cost.
In various applications, if the (i) is displayed next to particular fields, when a user hovers over the (i), a dialog box will show additional information. These "hover over" dialog boxes were configured for Person records and Assets.
In Akwire Scheduler, the craft-skill level list was revised to allow the appropriate skill level to be applied to work order assignment plans.
The task that updates Maximo Locations from the Facilities Inventory (FI) system was revised to include facilities that are marked "obsolete" in FI. Obsolete locations will display an "obsolete" status in Maximo and include 2 asterisks ** before the description, as they do in FI.
Upcoming Trainings
FM Work Management Trainings – to be scheduled soon.
Maximo reporting – to be scheduled soon.
Maximo Website
Recent changes, a list of current projects being worked on, help documentation, links, and other information are posted here, on the Maximo website. Maximo users should always use the link on the left side of the website to log into Maximo Production.