News as of 02/14/2019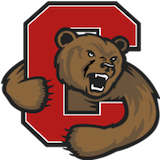 Known Issues
Performance between 2pm and 3pm are being investigated.
The SR submission website is not properly populating an asset number in Maximo when an asset location is selected.
Maximo Changes
An escalation was created that will auto-complete work orders for Burke Pest Control 2 weeks after they are created. Customer Service will enter information provided from Burke Pest Control into the WO work logs.
The Customer Service Request Search web page was fixed to display accurate results for "SRs Resolved" within a specific date range.
EZMaxMobile Changes
New buttons are available on the work order details screen to show Saved MRs, Open MRs, Pending Orders, and Placed Orders.
The ability to filter by an item # or description has been added to Consumables (Favorites) lists.
When adding a new row to Material Requisitions, the line type now defaults to "MATERIAL" instead of "ITEM".
On the work order details screen, a "Spare Parts" button has been added, and will be displayed when the WO is written to an Asset.
Work logs are now sorted from newest to oldest.
Upcoming Trainings
SR Workflow process for Maximo Unit Facility Reps: February 21; 1pm – 2:30pm; Humphreys B26A; contact Erin Sill (emw46) to sign up
EZMaxMobile user make-up session; date/time TBD