Campus Speed Limit Reduced to 25 Miles Per Hour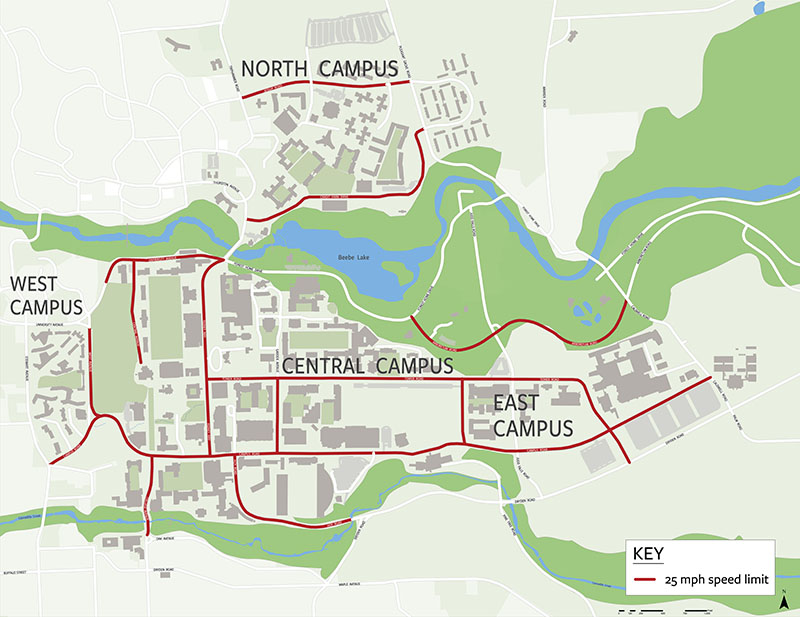 In support of pedestrian, cyclist, and motorist safety, Cornell will reduce the speed limit on all Ithaca Campus roads from 30 to 25 miles per hour. The new, lower speed limit will take effect on October 2.
Cornell is making this change to protect the community and be consistent with the City of Ithaca, which is reducing municipal speed limits next year. Research shows that lower speed limits reduce the risk of crashes, crash severity, injuries and vehicle emissions.
Cornell's decision follows a March 2023 traffic engineering study that showed the 25 miles per hour limit would primarily affect vehicles currently driving in an unsafe manner. Cornell and Cornell University Police Department are educating the community about the speed limit change now, to avoid any increase in traffic citations once the lower speed limit takes effect.