Winter Parking and Transportation Information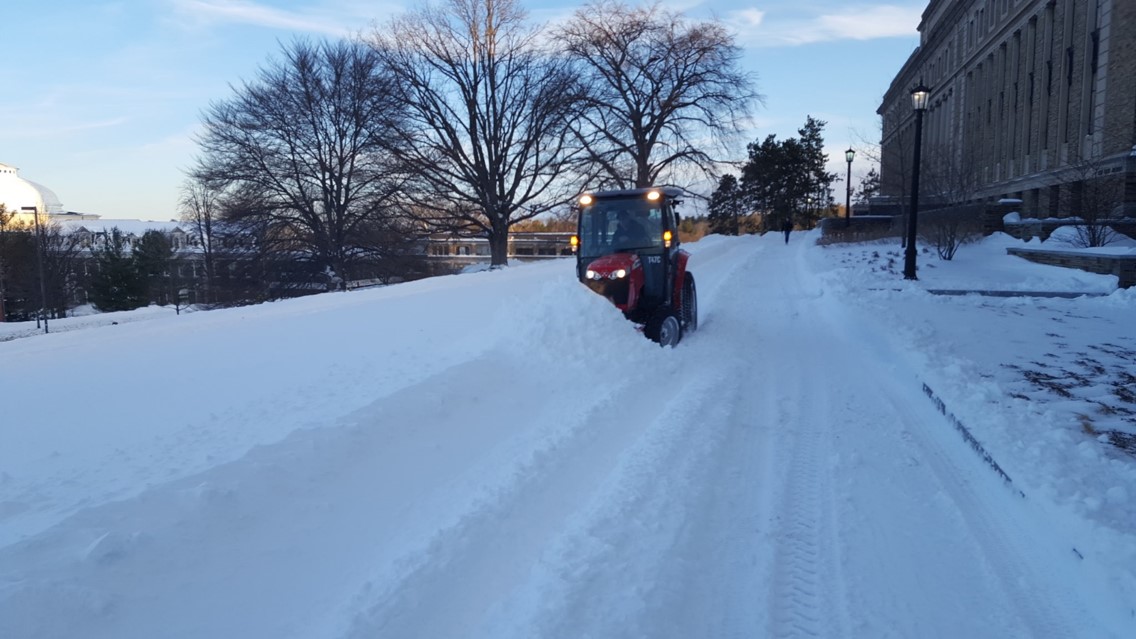 Winter Break Parking Holiday
Winter Parking Holiday dates are December 14 through January 17.

Winter Overnight Parking
On-campus overnight parking is restricted to designated areas from December 1 to April 1 when it is snowing, or when snow is forecast, to facilitate plowing and snow removal. These specially signed areas are open between 5 p.m. and 7:30 a.m. to all vehicles registered with Transportation Services. See Cornell's Winter and Break Parking Rules for a list of designated overnight parking areas.
In addition, The City of Ithaca enforces on-street odd-even parking rules from November 1 to April 1, when snow removal is necessary. Consult Which Side to Park for up-to-date information.
Snow Removal and Safety
If you arrive on campus after significant snowfall and your parking lot has not been plowed, Transportation Services recommends parking in either A Lot (North Campus) or B Lot (Vet College). These large lots are the first to be cleared. Take note that some campus paths and spaces within parking lots will not be plowed. These areas are clearly signed and should be avoided.
When walking on snowy or icy surfaces is unavoidable, Walk Like a Penguin to prevent slips and falls.
If you observe a winter safety issue anywhere on campus, call 607-254-COLD (2653) to report it and get it fixed.
TCAT Bus Updates
When bad weather strikes, you can use TCAT's Bus Tracker to get updates on detours or delays. Riders can also track the status of their bus by downloading one of the apps available at https://tcatbus.com/ride/apps/.
To learn more about winter weather readiness, and to stay informed of events that impact university operations, visit https://emergency.cornell.edu/.