EV Charging Infrastructure Upgrade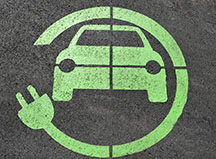 F&CS has upgraded the electric vehicle chargers in both the Forest Home and Hoy Road parking garages.
The Forest Home Parking Garage now features three (3) Level Two ChargePoint chargers with dual ports (a total of six charge ports). The Hoy Road Parking Garage has one (1) Level Two ChargePoint charger with dual ports (two charge ports).
Users can create a ChargePoint account and download the ChargePoint App to find available stations, start charging, and get updates when their vehicle is fully charged. Please be sure to adhere to the University's parking permit requirements and time limits when using the EV chargers.
This project supports Cornell's vision for the future of sustainable transportation on campus.
Helpful Links: