Campus-to-Campus Suspends Service March 25, 2020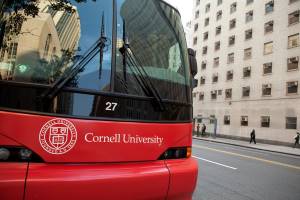 It is with regret that we must suspend the Campus-to-Campus motor coach service as of March 25, 2020, until further notice. If this suspension causes hardship for Cornell University mission-critical travel, please contact us at 607-254-8747.
There is no higher priority to Cornell University Transportation and Delivery Services than the safety and well-being of our customers and employees. We appreciate your patience while we adjust to the realities of this public health issue. We value your patronage and hope to see you soon.
Please visit c2cbus.com for further service updates and notifications.