Unlimited TCAT Access for Faculty and Staff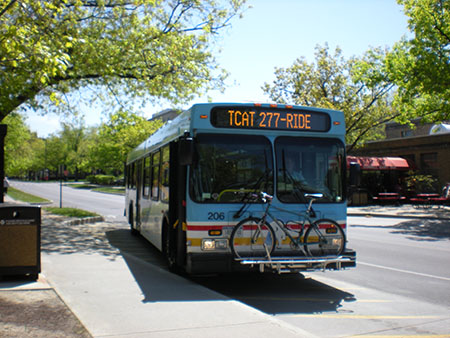 Did you know that faculty and staff have any time, unlimited access to all TCAT buses in Tompkins County (normally $1.50 a ride)?
University employees (including affiliates, retirees, and temporary employees) can board TCAT buses anywhere in Tompkins County, seven days a week, with their CU photo ID card. This privilege allows employees more flexibility in planning their commute and can help reduce the number of vehicles on campus.
Complete information about transit access and alternative commuting options can be found at Getting Around.