Cancer Resource Center and C2C Serve Community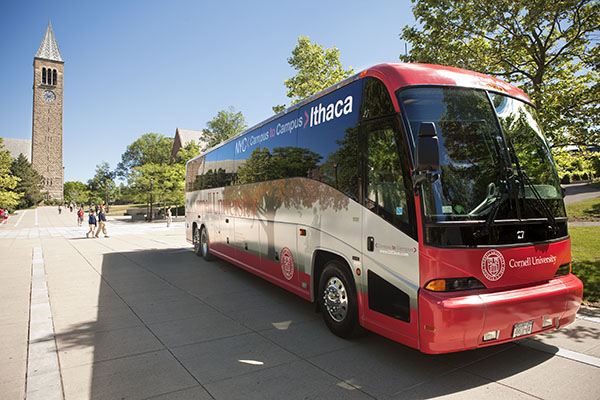 For the past several years, Cornell has quietly assisted thousands of area residents with cancer by providing free transportation to and from NYC on the Campus-to-Campus bus. This allows patients (and a companion) to travel to Memorial Sloan Kettering Cancer Center and Weill Cornell Medical Center for second opinions and specialized services.
The program began when the Cancer Resource Center approached Cornell's Department of Transportation & Delivery Services with the idea of partnering to make the long and sometimes trying trip for patients a bit easier. Since then, more than 4,500 rides have been provided. Rides are arranged through CRC, which does the initial screening and makes the reservations. Many patients leave Ithaca at 6 a.m., have a mid-day appointment in NYC, and then return to Ithaca that night. Parking permits are provided so that patients can leave their car in Cornell's B Lot without cost.
For information and reservations, call the Cancer Resource Center at 277-0960.